Newly Designed Variogate® 180 safety palletgate system
Last week we delivered and constructed our newly designed VARIOGATE 180 safety palletgate system (made to size) at one of our clients' locations in Germany. The device is designed for use in complex situations and as a safe cure for fall hazard at height.
The vario 180 device is also applicable for very high loads or when little space for a standard pivoting gate is available. Due to the unique rotation mechanism, the unit is fully operable and does not suffer from obstacles such as crane lanes.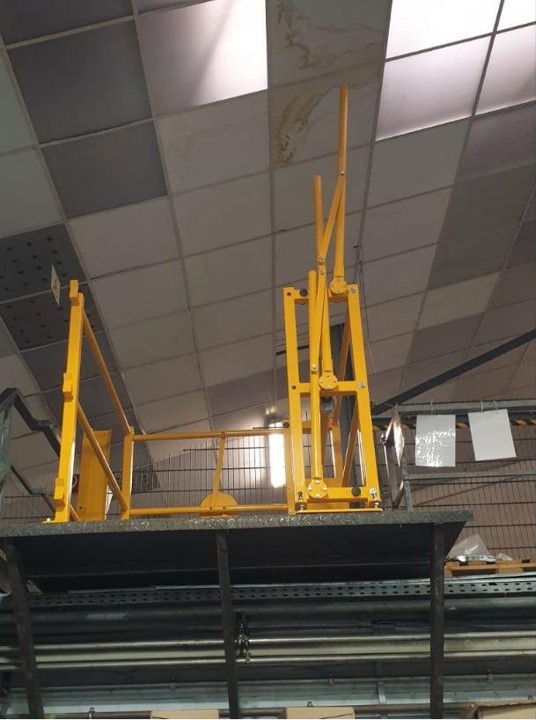 Fall prevention

The device is manually operated on floor itself and
is designed to fit one pallet at the time which can be removed from the rear.
---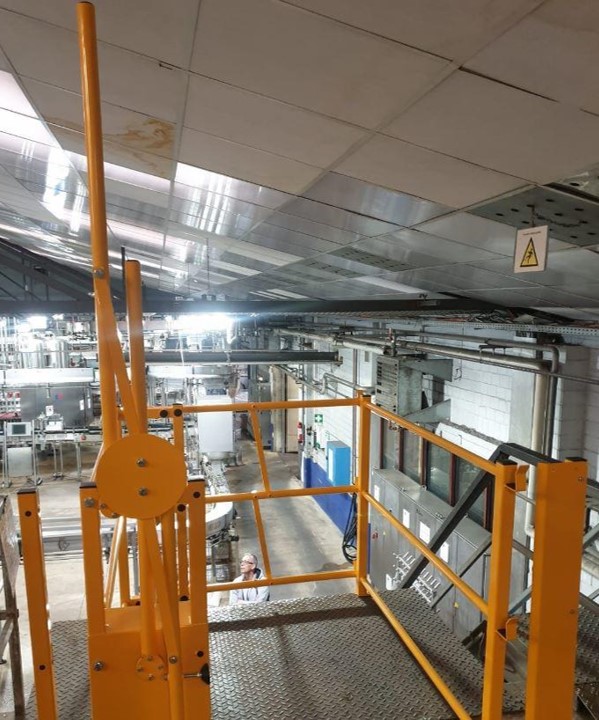 Safety equipment

Since 1981, Haagh Protection offers various solutions for
protecting elevation points and floors in warehouses,
such as on a mezzanine floor or platform.
We strive to safeguard any dangerous situation at a high level.