A VARIOGATE® is applied in potentially life-threatening situations. Naturally, it critically important that such a product meets the most stringent safety requirements, which is prioritised over financial aspects.
To fully ensure the safety and quality aspects of the VARIOGATE®, all solutions are subjected to strict audits performed by TÜV Nord. This adds a high quality safety certificate to all VARIOGATE®products. Long-term quality is structurally safeguarded by annual audits.
The model audit consists of three fundamental elements:
Strength calculations
Assessment of all technical designs by applying extensive strength calculations, making exclusive use of materials that guarantee product compliance with all requirements set forth in EN-1090-3.
Based on the preliminary and subsequently, the definitive strength calculations, the various material types and fixing materials are selected. This includes considerations such as using high strength steel for specific components, the thickness and diameter of profiles used within the system and the selection of bolts and nuts.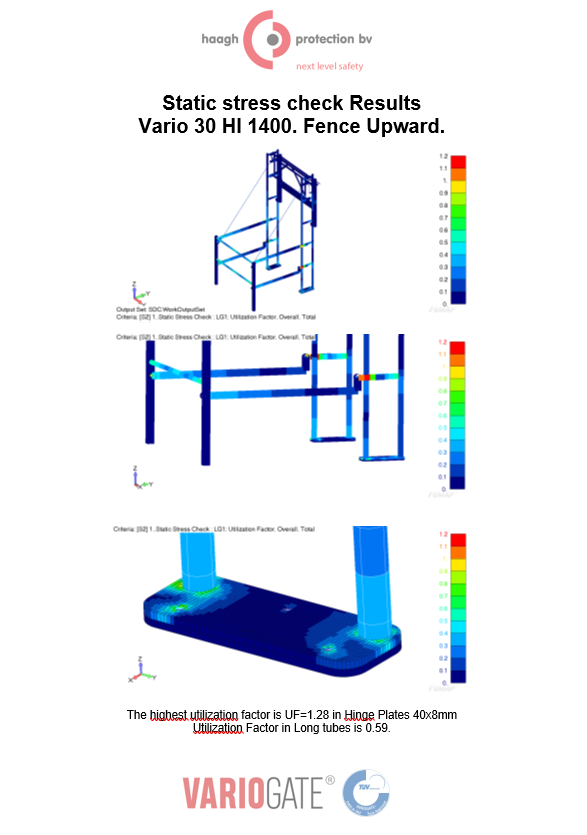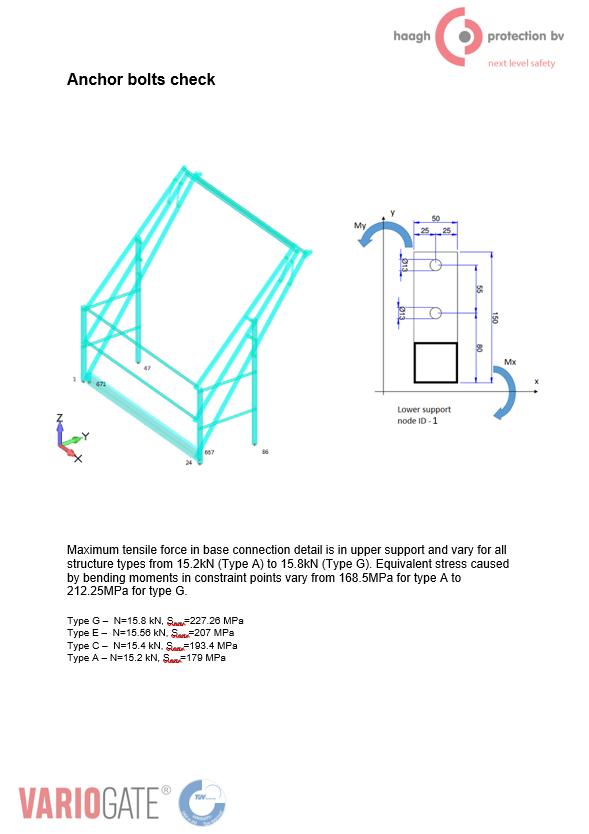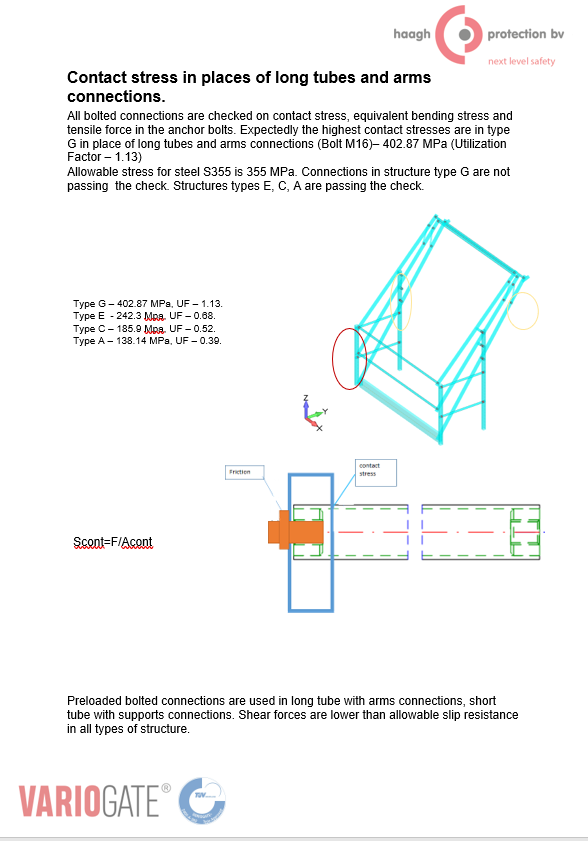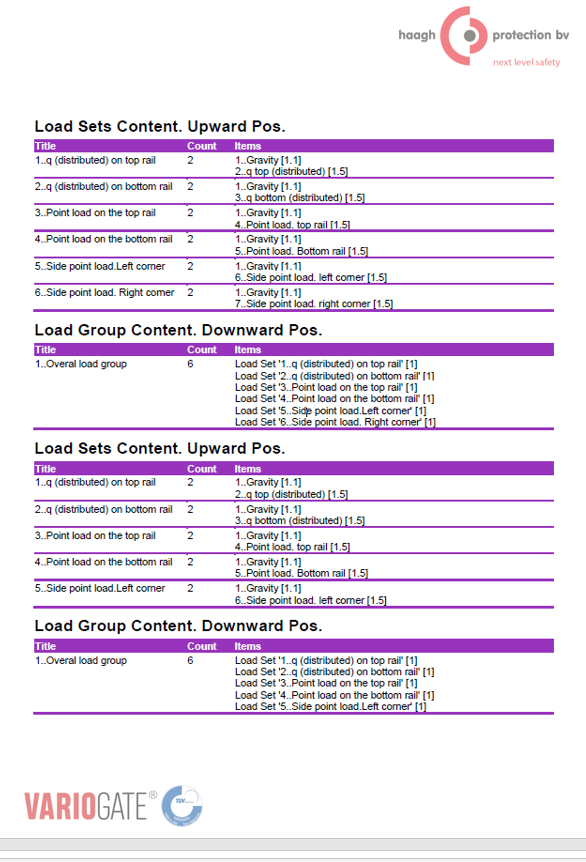 Practical tests
A practical test using the pendulum impact test for which the following rejection criteria are maintained.
Falling or slipping may not lead to any personal injuries other than scratches and light bruises. The construction is able to resist the impact loadif:
The impact body does not penetrate the barrier.
The interconnected separate elements of the construction remain intact.
No parts of the construction are separated that are larger in size than 100 mm² (1 cm x 1 cm)
Any structural fractions may not create openings large enough for a 100mm2 ball shape to pass through.
No hazardous situations may occur that can cause any personal injury.
The mounting / anchoring must remain fully intact.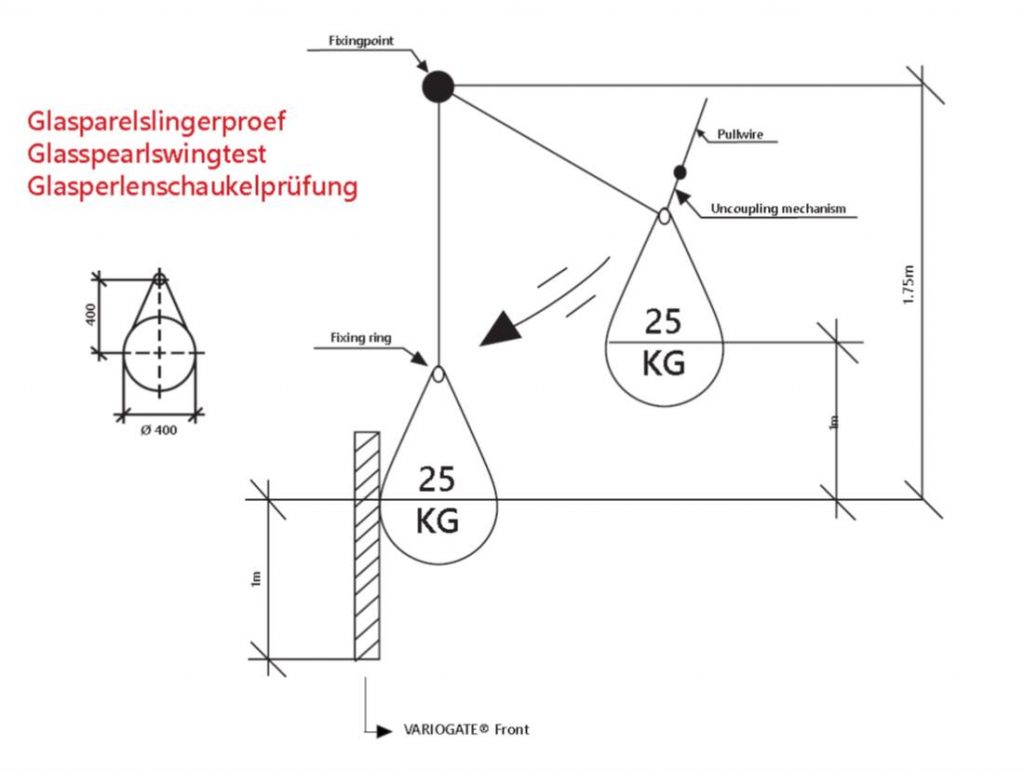 Quality management system
A general quality management system based on ISO-9001 for the entire production chain from raw material to product delivery or, if carried out by us, assembly at the site of the user.
This implemented QA/QC system ensures the VARIOGATE® portfolio created by Haagh Protection meets the highest quality standards in the industry.