For this project, we used the Variogate 26ED. We redesigned the original model for this customer to meet their needs in order to handle extra deep and large loads.
TUV certified and available from stock, the unit from the images is suitable loads of 2,600 mm high, 2,600 mm wide and 2,800 mm deep.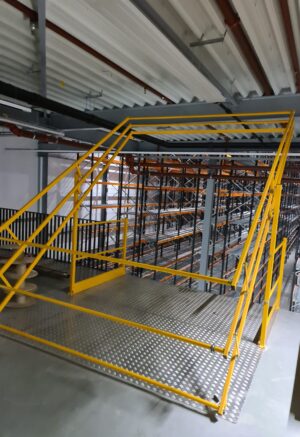 VARIOGATE-26ED for large and extra deep loads

Easy to operate.
Designed to safely transport large and deep loads on a mezzanine floor and protect people in the working area from falling down the raised floor.
---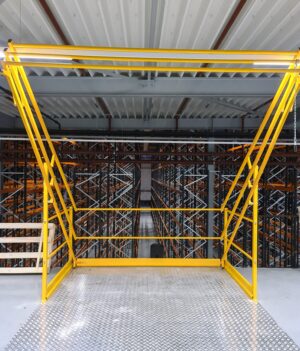 Prevent dangerous working situations working on heights

The VARIOGATE® 26ED is a safety pallet gate system
for people working on a mezzanine floor.
Also this device prevents goods from falling down injuring people
or causing other damage.