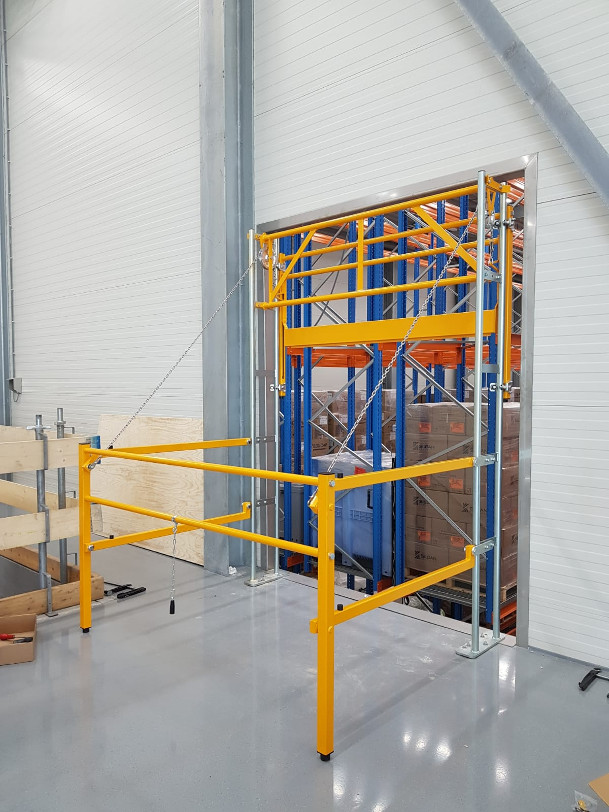 Haagh Protection has delivered a VarioGate Type30HI to a dairy producer in Lelystad.
where the point to be loaded is now optimally secured with a minimum loss of space.
---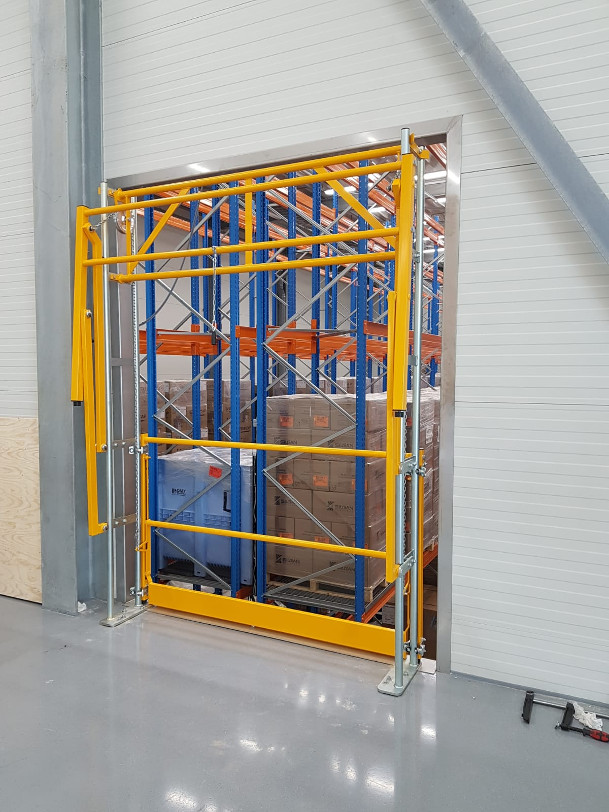 This new type of guillotine piercing device offers the optimal solution
for conditions at a pallet set-up location where the space
behind is very limited and available height is small.
---